Meet Corene.
At 77 years young, she's been through it all:
Arthritis, 3 spinal surgeries, both knees replaced, a defibrillator, 2 strokes, and at one point, weighed 235 lbs. It's enough to have anyone lose hope, wouldn't you agree?
Little did she know, this would lay the foundation for her jaw-dropping transformation…
Because she went on to lose a whopping 80lbs! See for yourself: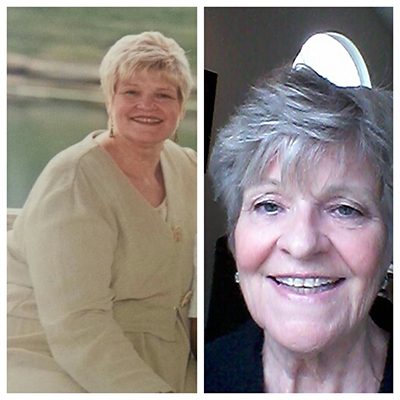 "The 30-Day Challenge and the Paleo lifestyle was exactly
what I needed to stop the yo-yo dieting effect of the past…"
Down 80lbs and she's not looking back!
What's more, she now has NO pain from her arthritis and reports more energy than she had in her 40s. And because it's so easy to follow along, she plans to eat this way the rest of her life.
Why am I telling you this?
Because Corene is a living, moving, REAL WORLD proof you can lose weight at any age and take back control over your health. Listen, we don't have to accept health issues because they "come with age." And we want to be ones to show you exactly how…
So here's the deal:
To celebrate Corene's transformation and the opening of next month's 30-Day Challenge, we're opening up our doors at 42% OFF for the next few days. Meaning if you're reading this, there's still time to join the thousands already gearing up for next month's 30-Day Challenge…
==> Click HERE to register for the 30-Day Challenge today [42% OFF today]…
We're closing the door in the next few days…
So don't dilly dally.
Jason
P.S. If you're curious, we have more examples of what you can expect HERE 🙂